Medical Foods
A Better, Faster Way of Recovery. Non-Surgical Foot and Ankle Orthopedic Care.
What Are Medical Foods?
The term "medical food," as defined in section 5(b) of the Orphan Drug Act (21 U.S.C. 360ee (b) (3)) is "a food which is formulated to be consumed or administered enterally under the supervision of a physician and which is intended for the specific dietary management of a disease or condition for which distinctive nutritional requirements, based on recognized scientific principles, are established by medical evaluation."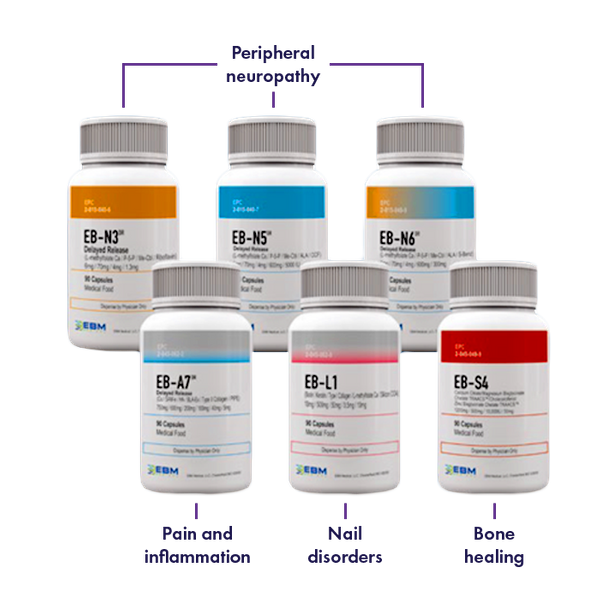 EBM Medical utilizes USP grade active pharmaceutical ingredients, supported by evidence-based medicine, to address metabolic deficiencies for acute and chronic conditions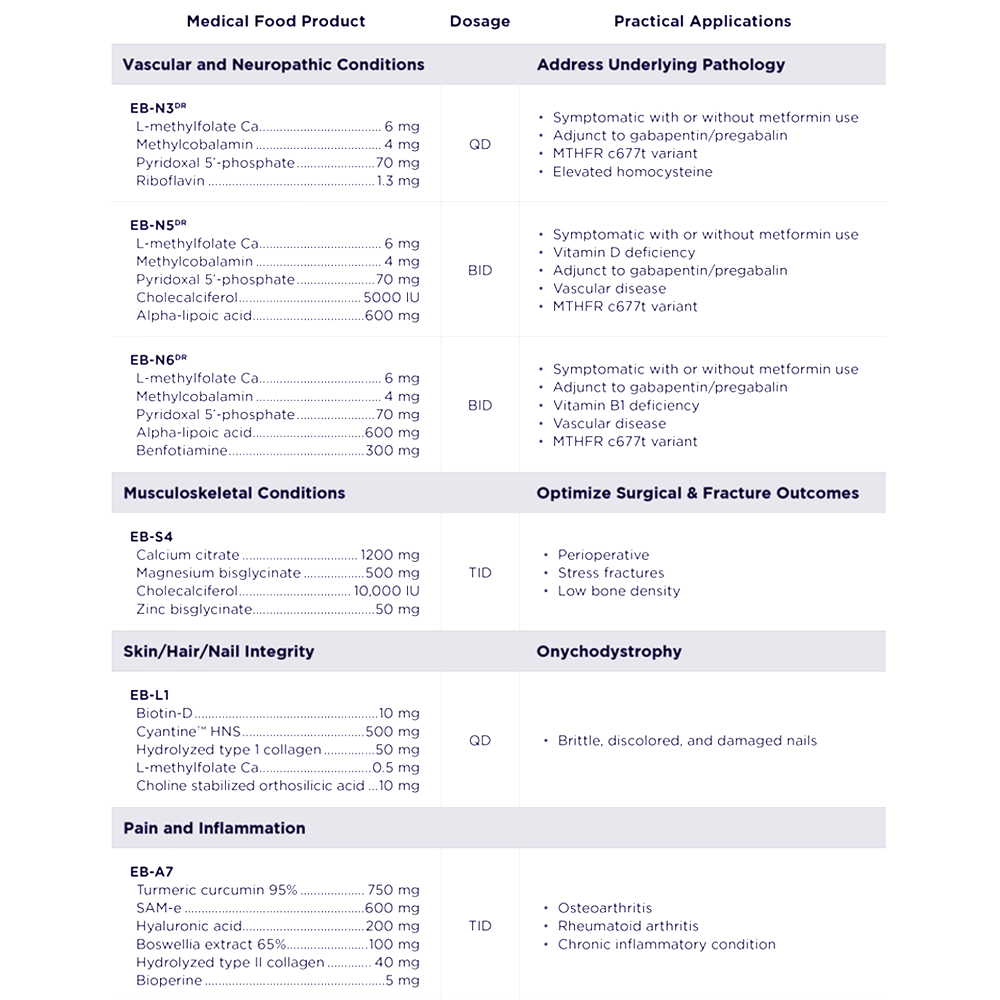 You do NOT need to be a patient for us to prescribe this medical food to you, but you do need to have an in-office or virtual consultation with Dr. Hecker first, please sign up below to get started.
Medical Food Consultation Request