CORONAVIRUS ADVISORY
The Larimer County Public Health Order Section II. B. has stated that individuals may leave their residence to work for or obtain services at any "Healthcare Operations" including hospitals, clinics, dentists, pharmacies, pharmaceutical and biotechnology companies, other healthcare facilities, healthcare suppliers, home healthcare services providers, mental health providers, or any related and/or ancillary healthcare services. "Healthcare Operations" also includes veterinary care and all healthcare services provided to animals. This exemption shall be construed broadly to avoid any impacts to the delivery of healthcare, broadly defined. "Healthcare Operations" does not include fitness and exercise gyms and similar facilities.
We Are open to provide the healthcare you need, and we use every precaution to protect your health.
However, we ask that for the health and safety of our patients and staff you DO NOT enter our clinic if any of the following applies:
You have traveled from China, Iran, Italy, Japan or South Korea in the past 14 days
You have symptoms associated with an upper respiratory infection
You have been on a cruise ship in the past 14 days
You have been exposed to a person who has or is under investigation for Coronavirus
Your Strength Renewed
Advanced Regenerative & Non-Surgical Treatments for Foot & Ankle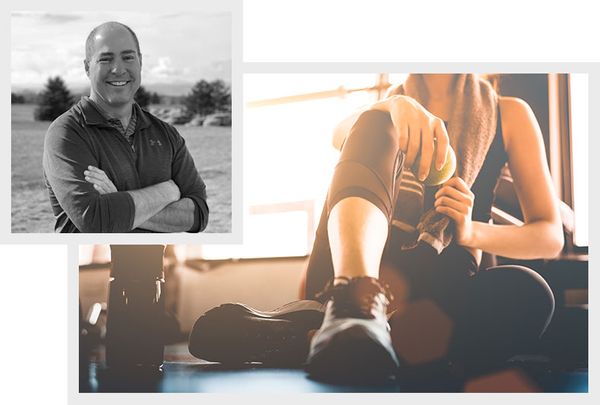 Foot & Ankle Clinic In Fort Collins
Hecker Sports and Regenerative Medicine's focus is on advanced non-surgical treatment options that help you feel and be like new – not just better. With an educational and patient-centered approach, Dr. Hecker and his team provide a focused approach to sports medicine and foot and ankle care in Fort Collins for people of all ages, abilities, and incomes. His philosophy is to help you feel and be like new, not just better, and all in an affordable way.
Hecker Sports & Regenerative Medicine
Dr Hecker | foot & ankle specialist
Dr. Thomas Hecker is committed to continuing education and advanced patient-care.
A Better Approach to Foot and Ankle Care
Your feet are truly the foundation of your body. The moment you start having problems and pain in your ankles and feet, it can affect every aspect of your life keeping you from being the best you.
If you are suffering from a chronic foot problem or your feet simply "hurt," you need more than just temporary comfort. Dr. Tom Hecker (Podiatrist Fort Collins, Colorado) established his foot and ankle clinic to provide advanced nonsurgical care using both alternative and new therapies, including traditional treatments.
Affordable treatment that will provide both care-free and long-term comfort, exactly what you deserve.
Schedule Your Appointment Now