Services
Foot & Ankle Regenerative Medicine In Fort Collins
Ankle and foot injuries are more common than we want them to be. Your feet and ankles are constantly being impacted when you walk, run, go up and downstairs, and do many other physical activities — even standing still for long periods of time can bring extra stress to those joints.
There are many conditions that can feel like a minor problem, but they can easily be the precursor to a major problem down the road. At Hecker Sports and Regenerative Medicine™, we have been providing foot and ankle relief for our patients for more than two decades. Our practice has been able to help thousands of athletes and non-athletes alike with their feet and ankle injuries, and we want to help you!
We offer a wide variety of services that have proven time and again that you don't need to go through surgery to take care of most of your pain or injuries. However, while some complications or injuries require surgical intervention, we at Hecker Sports and Regenerative Medicine™ strive to provide the right treatments to avoid those surgeries and let the body heal the way it's intended by promoting its natural ability to heal.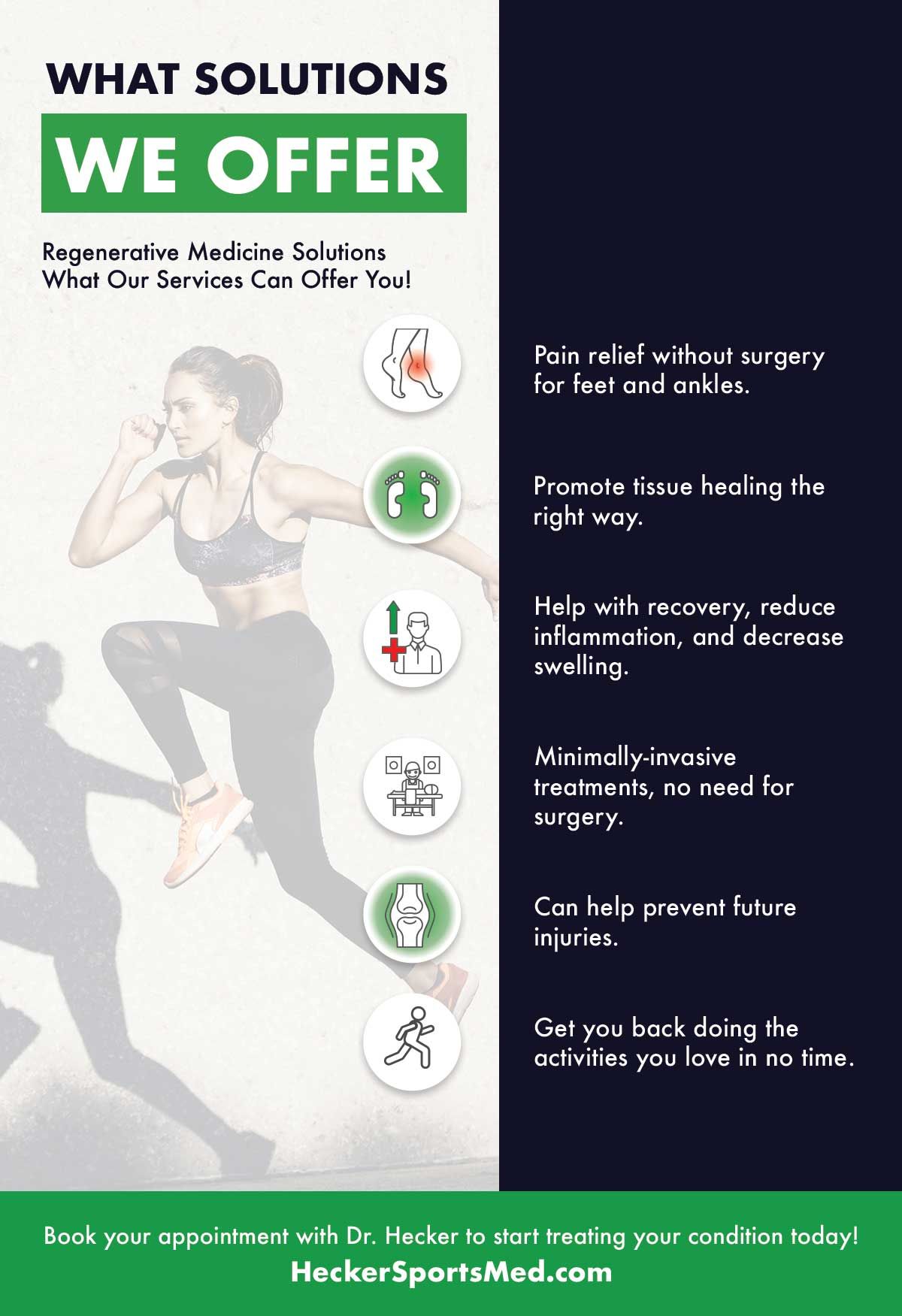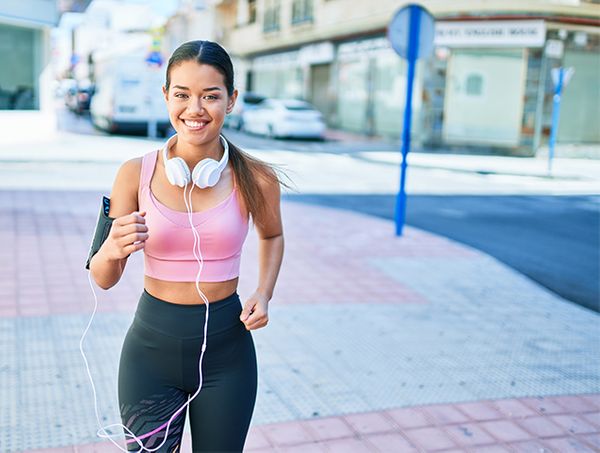 What Is Regenerative Medicine?
The human body has a natural ability to heal itself. This goes for most diseases, many types of injuries, and other problems that you may experience throughout your life. As an example, if we cut ourselves, the body sends the right signal to the area and provides the right nutrients for that area to start the healing process. The cut starts closing to avoid further blood loss and possible infections while allowing for the external and internal tissue to regenerate back to its usual state.
At Hecker Sports and Regenerative Medicine™, we specialize in working with ankle and foot injuries; however, regenerative medicine practices have been widely used in most areas of the body to help promote the body's natural ability to heal.
While this process can be used for post-surgery and post-injury to help the body repair itself, Dr. Hecker's practice focuses on healing injuries without the need for surgery or providing the right treatments to strengthen joints to prevent the injuries altogether.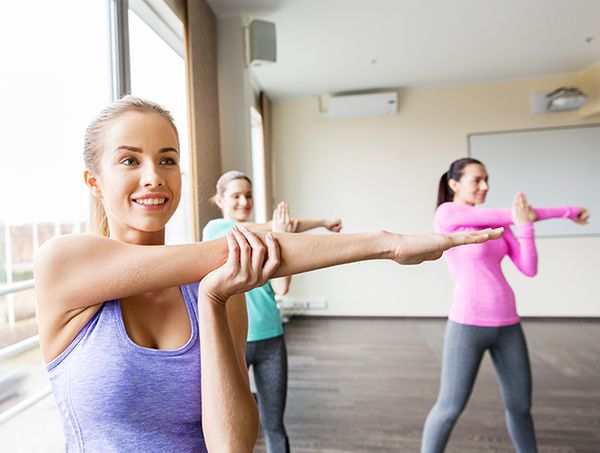 How Does Regenerative Medicine Work?
Our cells can be considered the building blocks that, when put together the right way, form our body. When an injury occurs, these building blocks are affected and may take some time to go back to the place where they were.
Regenerative medicine, at the bottom line, is a process that accelerates the repair process and provides the right conditions for those cells to find their way back to where they are supposed to be. The stimulation that regenerative medicine provides could be seen as a guide for the body to focus directly on the affected area.
This guidance, coupled with other products that Dr. Hecker uses in his practice, ultimately becomes the perfect combination of processes to allow the body to regenerate and repair itself the way it's intended.
The Regenerative Protocol
At Hecker Sports and Regenerative Medicine™, we follow a protocol to assess and help you with your ankle and foot injuries. These steps are taken to make the healing process efficient and for you to receive treatment in the least amount of time possible so you can keep enjoying your life!

Evaluation
We'll assess your injury with a physical exam. This will provide a better understanding of the injury or problem before we move forward.

Imaging
Once we understand the source of the problem and define the injury, we'll take X-rays, CT scans, diagnostic ultrasounds, or MRIs to determine the significance of the injury and have a clear view of how it's structured.

Stabilization
To keep you from overusing or continue injuring the affected area, we will stabilize the structure temporarily, using orthotics, bracing devices, or cam walker boots to provide you with adequate support and improve your healing.
If you are dealing with an ankle or foot injury that's limiting your movement or perhaps is holding you back from performing the physical activities you want, the regenerative medicine offered by Hecker Sports and Regenerative Medicine™ is here to help you promote your body's natural ability to heal and improve your condition. Contact our team today to schedule an appointment or write to us if you have any questions about our services or treatments.
Regenerative Medicine Treatments We Provide
Our regenerative medicine treatments are composed of many different solutions that, in some cases, are combined for a better recovery. Some of the services we offer can only be found in professional athletics, such as the National Football League.
We want to make sure that no matter your background, whether you do sports for fun, are in a recreational league, or are a professional athlete, you can count on our treatments to help you with your foot and ankle injuries and get you back to doing what you love as soon as possible!
Here are some of the regenerative treatments we offer:
Piezoelectric Impulse
Piezoelectric impulse, also known as shockwave therapy, is a non-invasive procedure effective when treating musculoskeletal injuries. This therapy can improve the natural healing processes of connective tissue, muscles, tendons, and ligaments.
Piezo can be very beneficial for your feet and ankles by helping with:
Reduction or elimination of pain in the affected area

Promoting natural healing

Reducing muscle tension

Improving microcirculation to help the affected tissue

Increasing the production of collagen

Helping your body rid itself of chemicals that can produce pain
You can learn more about Piezoelectric impulse therapy by clicking the button below, or if you are interested in more information about how this treatment can help you, you can contact our office and we'll get back to you as soon as possible.
Low Light Laser Therapy
Low Light Laser Therapy (LLLT) is a procedure that uses laser light at low or close to infrared levels. This light is applied to the surface of your skin to help decrease inflammation and pain and promote the healing of wounds, tissues, and nerves.
LLLT is mainly used to stimulate the cells of the affected area to promote regeneration and repair. LLLT uses two methods:
Photobiomodulation — Stimulates the mitochondria

Angiogenic Effect — To release nitric oxide from blood vessels and increase blood flow
If you want to learn more about the low light laser therapy procedure, you can click the button below or you can contact our practice today to schedule an appointment so Dr. Hecker can assess your condition and you can start recovering!
Sanexas
Sanexas is a treatment that uses electrical cell signaling to treat pain and help with circulation. This procedure can treat bigger sections than other machines and the electric treatment — which is non-invasive and virtually painless — penetrates deeper into the affected area to provide better results.
Some of the conditions that Sanexas can treat are as follows:
Acute or Chronic Pain

Improves Tissue Function

Improves Nerve Health

Creates Relief for Osteoarthritis

Can Relax Muscle Spasms

Increases Blood Circulation
Read more about our Sanexas treatment by clicking the button below. If you have any questions about our procedures or wish to start one soon, contact our staff and we will be happy to assist you and set up your initial consultation!
Sports Medicine
At Hecker Sports and Regenerative Medicine™, we concern ourselves with your physical wellbeing. Our Sports Medicine services are here to provide the right approach to any of your foot or ankle injuries. Our initial approach is always to treat your condition with our multiple non-invasive and non-surgical methods to get you back to performing as quickly as possible.
Our main focus is:
To alleviate your foot and ankle pain

Help your injuries heal the right way

Avoid unnecessary surgery

Get you back doing the activities you love!
This is one of our practice's specialties and we want to extend our hand to help your feet and ankles heal the right way. Click the button below to learn more about our sports medicine services or contact our offices today to set up an appointment!
INDIBA Treatment
The INDIBA treatment uses radiofrequency that can promote healing in affected areas whether it may have been by injury or a degenerative disease. This treatment is non-invasive and can be used to:
Reduce pain in the ankle or foot

Promote healing of damaged tissue

Stimulate the blood flow of the affected area

Decrease swelling or inflammation
Like many of our other regenerative medicine services, INDIBA can be very beneficial for your foot or ankle injuries. You can learn more about this treatment by clicking the button below or by contacting our office today!
Athlete Training Therapy
It takes a particular set of skills to be able to provide the right care and therapy to an athlete. Unlike people who do sports for fun, athletes are often testing their limits, pushing themselves further every day, and testing their bodies to reach new goals. While injuries can affect athletes and people who do sports for fun, athletes tend to have bigger problems due to the constant push.
Dr. Hecker understands the importance of staying healthy for any athlete — for many it's their livelihood and future. That's why we have created a service that can offer the right therapy for athletes to not only treat current injuries but also prevent future problems. Here are some of the services we can help you with:
Recovery Sessions

Instrument-Assisted Soft Tissue Mobilization

Manual Therapy

Corrective Exercise or Rehabilitation

New Injury Evaluation
Learn more about our athlete training therapy by clicking the link below or contact us today to set up an appointment.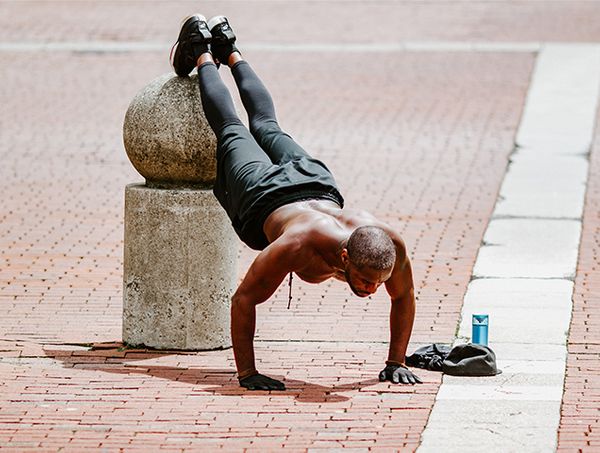 Conditions We Treat
At Hecker Sports and Regenerative Medicine™, we understand the frustration of having to deal with a foot or ankle injury — not to mention the pain. Dr. Hecker has helped many patients on their road back to recovery by providing non-invasive procedures that have helped the bodies of our patients recover naturally without the need for surgery or any painful treatments.
Here are some of the conditions that we can treat at our practice:
Achilles Tendon Injuries

Flat Feet & Fallen Arches

Foot Pain

Joint Injury

Ankle Pain

Heel Spurs

Stress Fractures

Ligament Injury

Plantar Fasciitis

Strains & Tears
There are many more conditions and injuries that can see the benefits of the regenerative medicine services that Dr. Hecker provides at the Hecker Sports and Regenerative Medicine™ clinic. Read more about these conditions when you click the button below!
If you are dealing with a foot or ankle injury, you don't have to settle for a surgical solution. Dr. Hecker's practice offers a wide variety of regenerative medicine procedures that are non-invasive and can help your body heal the right way. We want you to be comfortable throughout your recovery and want to help avoid months of physical therapy and painful recovery processes.
Contact Hecker Sports and Regenerative Medicine™ today to set up your first consultation so we can assess your condition and put you on the right path to recovery!