Vissman
Helping Your Foot and Ankle Pain in Fort Collins!
What's ViSS Treatment?
ViSS employs rapid succession cones of air to generate a Square Wave Mechanical Vibration which is then transmitted through autostatic transducers onto the skin. This vibration passes through the outer layers and fat before stimulating the High Threshold Mechanical Receptors. The receptors release signals that trigger biochemical processes and interactions, enabling intervention in various pathological conditions. The results are immediately noticeable, and can effectively modify the physical features of a person, whether healthy or undergoing rehabilitation.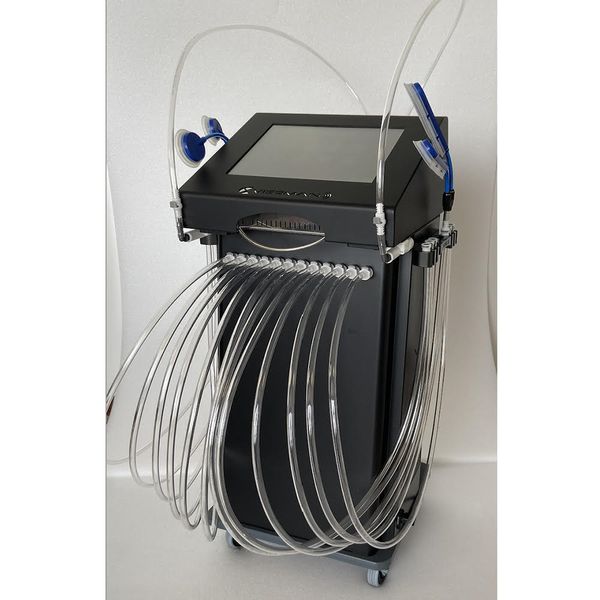 Some of the uses for the ViSS Treatment:
ViSS Treatment has many applications in various fields, such as rehabilitation, beauty, sports, and medicine. Specifically, it can be used for reducing pain, improving mobility and flexibility, accelerating recovery from injuries, reducing inflammation, promoting lymphatic drainage and blood circulation, enhancing muscle strength and tone, and improving skin texture and appearance. It is also beneficial for reducing cellulite and localized fat accumulation, improving the appearance of scars and stretch marks, and improving the overall well-being of individuals. ViSS Treatment is a safe, non-invasive, and effective technology that can be customized to meet the specific needs and goals of each client.


Sport and Regenerative Medicine in Fort Collins
At Hecker Sports and Regenerative Medicine®, you are always our first priority and we strive to provide you with the most advanced, non-invasive procedures available. We want to make sure that you are improving and that your body is actually recovering the way it's intended.
Dr. Hecker provides regenerative medicine for people from every walks of life. After many years of treating patients with non-invasive procedures, Dr. Hecker has helped many people reduce their pain levels while helping them participate in the activities that are important to them.
If you have been dealing with foot or ankle pain from new or old injuries, have been thinking about going through surgery, or you're experiencing discomfort that is getting more and more noticeable, contact our staff and we will be more than happy to set up an appointment to start helping you as soon as possible!