Testimonials
A Better, Faster Way of Recovery. Non-Surgical Foot and Ankle Orthopedic Care.
Regenerative medicine is the idea and study of how the body can heal itself without invasive procedures such as surgery. Since regeneration of your body happens at the molecular, cellular, and tissue levels, we believe we can help your body target injuries to your body, specifically your foot and ankle, with our treatments.
Read the article about us in the Chrisitan Heath Care Newsletter
Hecker Sports and Regenerative Medicine has been helping patients since 1996 by diagnosing, treating, and caring for foot and ankle injuries, pain, and discomfort, including sports injuries, with the help of regenerative medicine. 
We've helped hundreds of patients throughout the years, some of whose stories are below. If you are a former or current patient, we'd appreciate the support by leaving us a review. This helps to spread the word about our wonderful, non-invasive treatments, so others can feel better and lead their best lives possible. Leave a review today!

Highly Recommend
"I highly recommend Dr. Hecker and his staff. His thorough treatment of my foot issues allowed me to prepare for and complete a successful Inca Trail hike. His shoe recommendations helped me find a comfortable pair of hiking shoes (as well as several of my friends with whom I shared the info). It is so nice to feel like I now know how to find shoes with good support and that I don't have to live with foot pain. His very professional staff also make you feel very welcome and supported. Thank you Dr. Hecker!"
- Diane S.

Great Staff. Great Office. Great Doctor.
"I am a local Chiropractor and have referred many patients to Dr. Hecker, 100% positive feedback from my patients. I needed treatment myself and received the same level of care I expected. Great staff, great office, great doctor. I trust them to provide the highest level of care to me, my family and my patients. Thanks Dr. Hecker and the entire staff. Keep it up! It is refreshing to see an entire office keeping the patients #1."
- Ed O.

Made Me Better!
"Where do I even start!? Dr. Hecker and his team are absolutely amazing! I have been dealing with foot and ankle problems for about 8 years. Have seen multiple doctors in multiple states and no one could do anything for me or they just wanted to do surgery. I went to Dr. Hecker in April 2019. Right away he saw something no one else did and guaranteed me he could fix my ankle in a matter of months. I laughed and said if you do that, I'm treating you to dinner. Well, looks like dinner is on me lol....Fast forward to August 2019 and I am officially brace free, healed bones and on my way to a better life! Him and his team did it! They took away my pain and made me better! I broke down in tears because I was in disbelief. They actually did it! So for anyone out there who has a similar situation or any kind of foot pain, go see Dr. Hecker. You will not be disappointed. He is such a caring man and wants what is best for you. If I could rate him more than 5 stars I would."
- Megan M.

Cannot Recommend Enough!
"It is clear that Dr. Hecker keeps up with the current research on sports medicine. His treatment plan made me feel confident in my own recovery. I cannot recommend Dr. Hecker enough!! Next time I have an injury, I know which doctor I will turn to for help."
- Josh D.

Got Me Back Up And Running
"I injured my achilles running and Dr. Hecker and his staff got me back up and running again a lot faster than I thought was possible. I will admit that the treatment was occasionally a bit uncomfortable (that PiezoWave2 machine is... intense) but I was largely pain-free within a week of starting treatment and the injury healed in weeks instead of months. I went into for my first appointment in early August and last appointment was today in mid-Sept. and I healed faster than anyone else that I run with believed was possible. I was impressed with everything from start to finish and would highly recommend Dr. Hecker for people with similar injuries."
- Patrick M.

So Thankful!
"I highly recommend Dr. Hecker and his office! I had shin pain for two years that wasn't responding to PT, constant icing, rest or other therapies. Dr. Hecker recommended a genetic test, which revealed a mutation in a gene. After a year on a supplement, my almost constant shin pain is nearly completely gone. I am back to running normally and I'm so relieved! We also tested one of my sons, who has the same mutation. He is recovering much better from his runs, and has even seen significant cognitive benefits, which Dr. Hecker said might happen. Amazing knowledge of such a unique field of study. Also, he is kind, listens well, and gives plenty of opportunity for questions. I'm so thankful to him!!"
- Kirstin K.

Highly Recommend This Practice!
"Dr. Hecker and his entire staff are the best. Dr. Hecker spends time really listening to you and working with your situation. He works hard to use a non surgical solution, and is great about checking on progress. I had a long standing foot injury that I ignored because I thought it would require surgery. Dr. Hecker put me in a custom fit brace, and did other therapies that totally solved my problem. His entire staff is friendly, personable and professional. I looked forward to my visits. Highly recommend this practice!"
- Dede K.

I Am So Thankful!
"Dealt with plantar fasciitis for over 2 1/2 years and severe pain for 6 months. I'm very active playing tennis, pickleball and golf and did not want to stop to allow for healing. Dr Hecker discovered I had a great deal of scar tissue and with 8 weeks of being in a boot, (I was told I could still play, the more I played the better my recovery) and 8 weeks of Physical Therapy, I am in NO pain. I am so thankful!!!"
- Amber S.

Really Focused On The Issues
"I was treated by Doc Hecker for the last few months for some hip issues that will help me with movement in the years ahead. It was time so well spent as they really focused on the issues and correcting them so that they don't become more of an issue as I get older. The staff is wonderful and very communicative."
- Bob G.

Committed To His Patients
"Dr. Hecker is committed to his patient care. He is responsive, compassionate, and personable. He has always been open to my concerns and worked around them. His regenerative options have been wonderful for my recovery. After several years of significant pain, I am pain-free and back to running. Highly recommend Dr. Hecker to all!!!!"
- Megan M.
Do You Have Foot or Ankle Pain?
In today's world, there's really no reason to live in pain. With the advances in medicine and treatments, you can and should seek out help for any of your ailments. If you are experiencing foot or ankle pain, Dr. Hecker Sports and Regenerative Medicine located in Fort Collins can help. We perform a thorough evaluation of your symptoms, gather your medical history, and evaluate what is happening currently in order to diagnose and treat your condition. We offer a variety of regenerative treatments that can be customized to your needs. These include:
Piezoelectric Impulse

Low Light Laser Therapy (LLLT)

Sanexas Electric Cell Therapy

Prolotherapy-Hypotonic Dextrose Solution

Amniotic Tissue Matrix
You may be wondering if regenerative medicine is right for you. While you can Google till your heart's content, the only way to be sure is to speak to a physician about your condition. You can begin by speaking with your primary physician, or you can call us for a free consultation, too. We always put the patient's needs first, and if we believe we're a good fit for your condition, we'll tell you so. If we believe you should pursue another route, we'll point you in the right direction, too. Your overall health and wellness is what matters the most to us.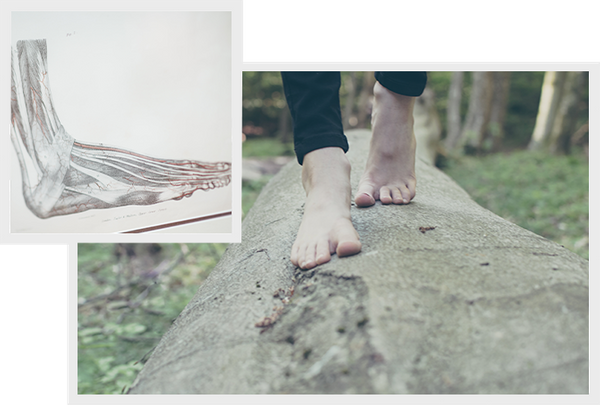 Conditions That Regenerative Medicine Can Help Treat
Contact Us With Your Questions
If you have any concerns at all, we offer free consultations. Our mission is to help you lead your best life ever by offering these cutting-edge treatments that can make you pain-free and doing the activities you love to do once again. Our team is more than happy to answer all of your questions. Browse Hecker Sports and Regenerative Medicine reviews above and see how we've helped other patients just like you. To get started, call us today!