Our Team
A Better, Faster Way of Recovery. Non-Surgical Foot and Ankle Orthopedic Care.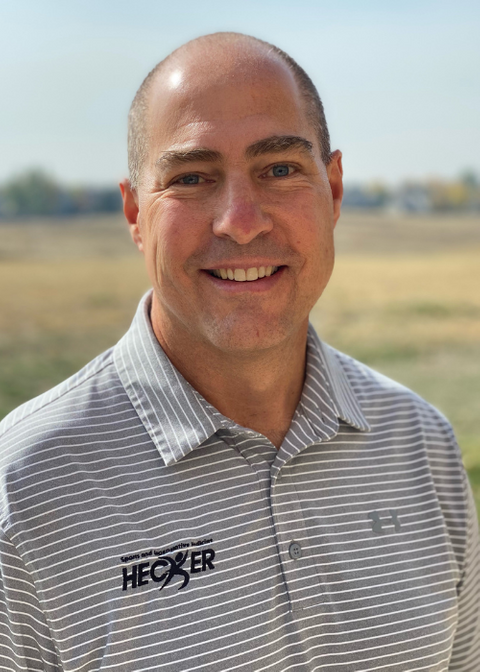 Dr. Tom Hecker
Founder
Board-certified, Dr. Tom Hecker's concentration is on non-surgical treatments that help you feel and be like new – not just better.
With a personal and educational approach, Dr. Hecker provides sports and regenerative medicine for people of all ages, abilities, and incomes. Dr. Hecker graduated from Colorado State University in Fort Collins before completing his Doctorate in Podiatric Medicine degree from the Dr. William M. Scholl College of Podiatric Medicine in Chicago. He completed a two-year podiatric surgical residency at St. Mary's of Nazareth Hospital in Chicago, before moving into private practice in 1996. Since then he has developed effective non-surgical strategies and treatments for all types of biomechanical injuries and chronic pain.
Dr. Hecker is committed to continuing medical education, equipping him to provide the latest and up-to-date care for patients. Using the most recent advancement in diagnosis and treatment of all types of injuries, including foot and ankle problems, he provides help to renew patients' strength.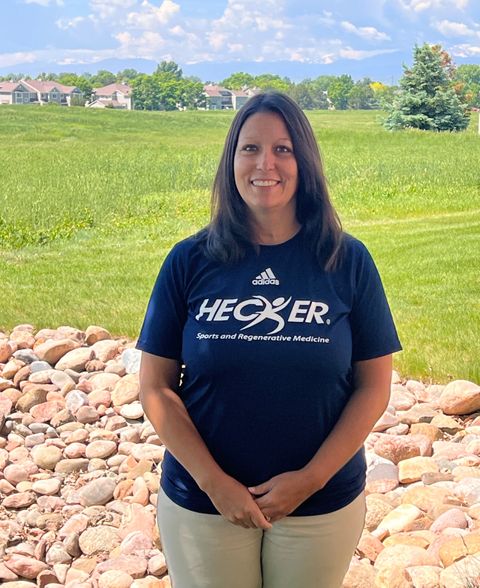 Heather
Biller
Heather graduated from IBMC with a degree in Office Management with Medical Emphasis. She is a Fort Collins, CO native and loves all things outdoors: camping, hiking, and spending time with husband ,two children and family.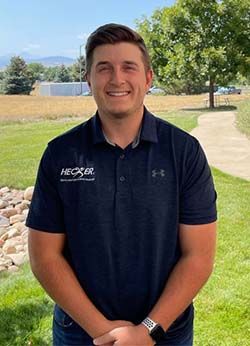 Zach
Athletic Trainer
Zach is a Chicago native. He received his B.S. in Athletic Training from Iowa State University. Following his undergrad years, his wife and him moved to Colorado for Zach to pursue his Master's degree in Athletic Administration from Regis University in Denver. He started with Hecker Sports and Regenerative Medicine in February 2021. In Zach's free time he enjoys golfing and going on hikes with his wife and their Bernese Mountain Dog, Millie.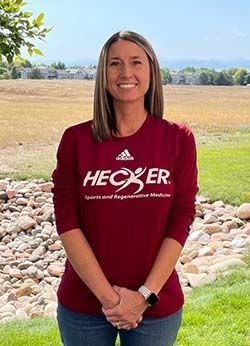 Charity
Practice Manager/MA
Charity has been in Medical Administration field for 23 years. A native of Alabama, Roll Tide!, She moved to Colorado in 2014 with her husband, 2 sons and daughter. In her spare time, she enjoys spending time with family.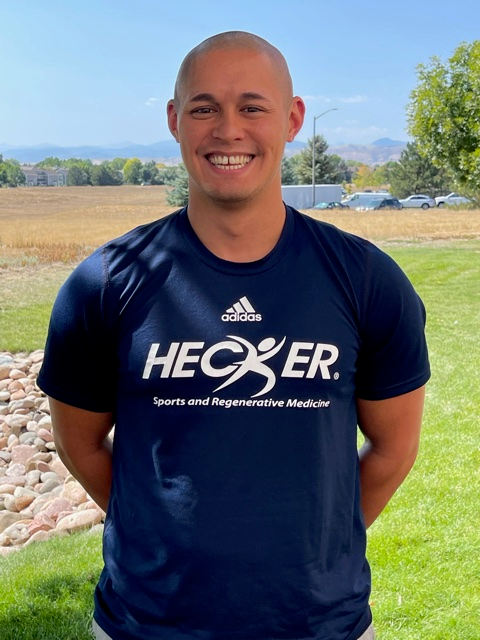 Patrick
Therapy Tech
Patrick is a born and raised New Jersian. He has been a Certified Personal Trainer for the last 7 years. He received his certification from Mercer County Community College. Patrick has competed in Spartan Racing for the past 4 years. He also enjoys backpacking, trail running and mountain biking.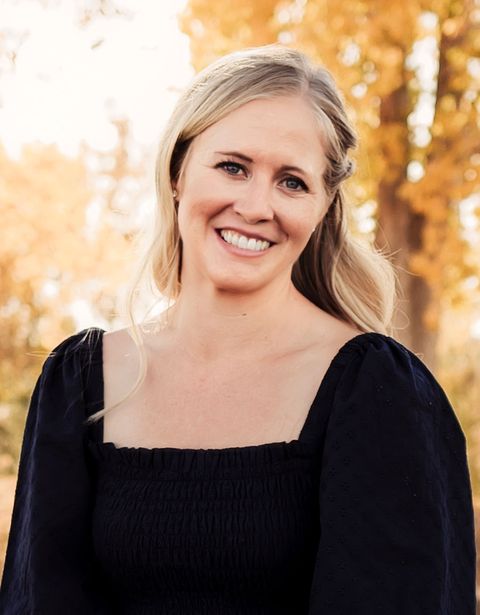 Annemarie
Nurse Practitioner
Annemarie Hofmeister is a Board- Certified Family Nurse Practitioner with a passion for helping patients feel their best, subsequently allowing them live a wholesome and active lifestyle. She was born and raised in Colorado and enjoys having an active lifestyle with her young family.
Annemarie completed her undergraduate in Integrative Physiology and Neuroscience at CU Boulder, followed by a Bachelor of Science in Nursing at Denver College of Nursing and a Master of Science in Nursing from Maryville University in St. Louis. She has a background in several areas of medicine- Oncology, Pediatrics and Family medicine, and has broadened her scope further to focus on Sports Medicine. Annemarie applies the innovative treatments at Hecker Sports Medicine to all types of injuries, ranging from wrists, shoulders and forearms to knees and hips.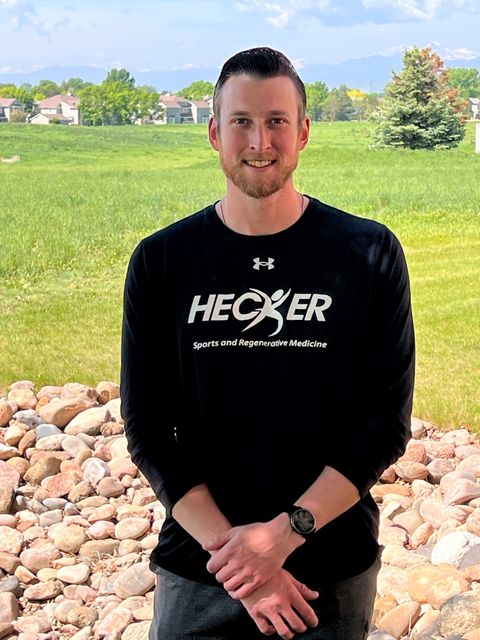 Brandon
Brandon was born and raised in Connecticut and graduated from Colorado State University with a B.S. in Health and Exercise Science and a minor in Biomedical Sciences. Brandon used to compete in powerlifting and is now an avid Olympic style weightlifter and golfer. Brandon also enjoys rock climbing, hiking, and playing fetch with his dog Dakota.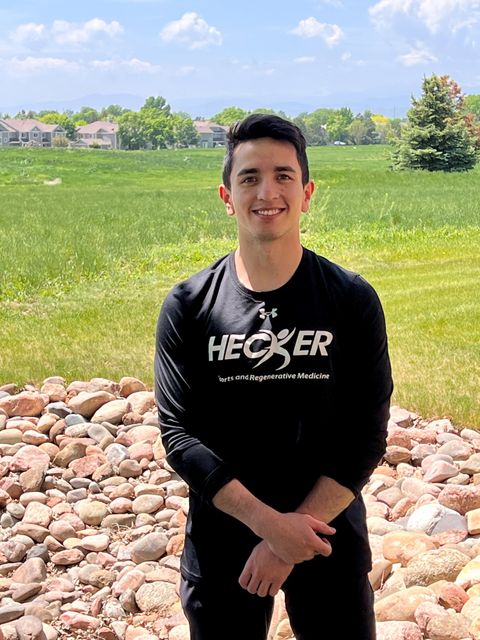 Heriberto
Originally from Mexico, Heriberto has been a NASM certified personal trainer for the past 3 years and is pursuing a career as a physician's assistant. In his free time, he enjoys hiking 14ers, backpacking, and riding motorcycles.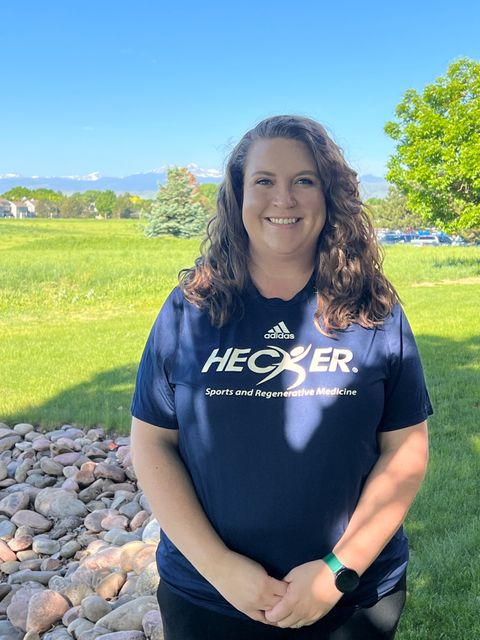 Jess
Jess is a born and raised Colo-Rad-an, who recently moved up to Northern Colorado after getting married. She has a B.S. in Healthcare Administration, as well as degrees in Psychology and Business from Liberty University. At home, she has her hands full with her husband and 3 dogs- a grumpy Border Collie named Titus, her big-boy Annatolian named Balor, and Ruger the Red Fox Lab puppy. When it's not too hot outside you'll find Jess kayaking, fishing, playing with her pups or running around looking for garage sales.
Regenerative Medicine
Thomas Hecker DPM is zealous about providing Regenerative Medicine at an affordable price.
"That's the purpose of why I started the practice here: is to make regenerative medicine treatments and foot and ankle services affordable so people can choose it and receive the benefits. These types of treatments shouldn't be so expensive that it's only touchable to a select few. I provide a very high-end care for very reasonable costs with high success."
Interactive, Experienced, Personal
Dr. Hecker's Fort Collins clinic is the place where he interacts with patients and involves them in the healing process and their treatment planning. He treats his patients like they are family, explaining what the issues are and what treatment options are available.
Beyond being a skilled surgeon, Dr. Hecker does everything to help patients non-surgically, even when other doctors say they cannot help.