Advanced Medicine
Top Rated Local® Non-Surgical Advanced Medicine
We Offer Non-Surgical Solutions To Help You Heal
If you are dealing with ankle and foot pain or you are trying to avoid surgery, advanced medicine can prove to be a great solution for your knee and feet conditions. At Hecker Sports Medicine™, we understand that surgery is not a possibility for some people, whether it is for monetary reasons or because it can become a complicated healing process.
Whatever the case for your visit may be, Dr. Hecker is committed to educate and help his patients to find the best course of action with the many care options that the Hecker Sports Medicine™ clinic has to offer.
What Can Advanced Medicine Help With?
What Can ADVANCED Medicine Help With? Is a Non-Surgical Solution for Pain or Damaged Tissue Reduces & Eliminates Pain Can Greatly Improve Post-Surgery Regeneration Promotes Tissue Healing
Foot & Ankle Care in Fort Collins
Doctor Hecker started his private practice in 1996 and has been able to diagnose, treat, and care for thousands of patients throughout the years without the need for invasive surgeries and long recovery times. The efficiency and great results of the regenerative medicine processes practiced at Hecker Sports Medicine™ keep helping people deal with foot and ankle pain and discomfort without the negative consequences of invasive surgical intervention.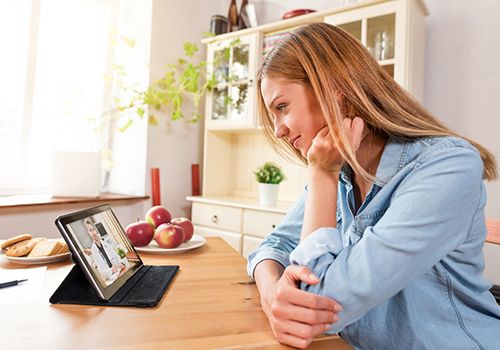 If you have limitations and want to be in the comfort of your home but still require an appointment, Hecker Sports Medicine™ offers telemedicine to help diagnose your condition and come up with a viable solution. We want you to be comfortable while taking the right steps towards healthier feet and ankles. Request a telemedicine appointment today!
What Is Advanced Medicine?
Hecker Sports Medicine™ utilizes what your body can innately do and stimulates it in a powerful way that will help it recover better, more completely.
We're not talking about recovery as in post-surgery or post-injury where one's body repairs and fills with more fibrous tissue or scar tissue. Hecker Sports Medicine™ helps a body repair in a way that encourages full regeneration and more complete restoration of tissue.
How Does It Work?
We accomplish regeneration or restoring tissue back to its whole through a process. One simple injection doesn't necessarily do it; rather it is a process of (stimulating tissue) that has sustained an injury, whether acutely or chronically, to prepare itself to recover in a 'whole' way.
This is the process of using prolotherapy injections to repair damaged ligaments or tendons. TECAR, Shockwave, Laser and Sanexas electric cell therapy treatments that stimulate the body to achieve a more effective healing response
Then, we intervene with grafting that is performed through injections of exosomes and extracellular matrix. Advanced Medicine creates a stimulating factor in one's body, telling it to start to recover in an appropriate way, helping to restore tissue to being whole "Renewed."
The Advanced Medicine Protocol
Evaluation of injury by physical exam

Imaging: X-ray, CT, diagnostic ultrasound, MRI to determine the significance of injured structures

Temporary stabilization of structure using orthotics, bracing devices, or cam walker boot
Treatments
At Hecker Sports Medicine™, we offer a variety of advanced medicine solutions that can prove to be the best solution for many of your foot and ankle problems. We work with the following non-surgical processes:
TECAR Radiofrequency

Piezo Electric Impulse

Stage 4 Optical Laser

Sanexas Electric Cell Therapy

Vissman Acoustical Vibration Therapy
If you are suffering from foot and ankle pain or discomfort, Hecker Sports Medicine™ offers non-invasive procedures that can help you diminish and even eliminate your condition. Our advanced medicine also works for post-surgical regeneration in order to help you get back on your feet faster and feel better. Contact Dr. Hecker's practice and set up an appointment, we'll have you on your way to healthy feet and ankles in no time!